Highlight
งานวิจัยฉบับนี้อธิบายถึงทางเดินใหม่ของการไหลของเลือดดำจาก dural venous sinus ไปยัง basilar venous plexus ผ่านทาง diploic space ของกระดูก clivus ซึ่งเป็นการค้นพบใหม่และยังไม่มีการอธิบายมาก่อนในตำรากายวิภาคศาสตร์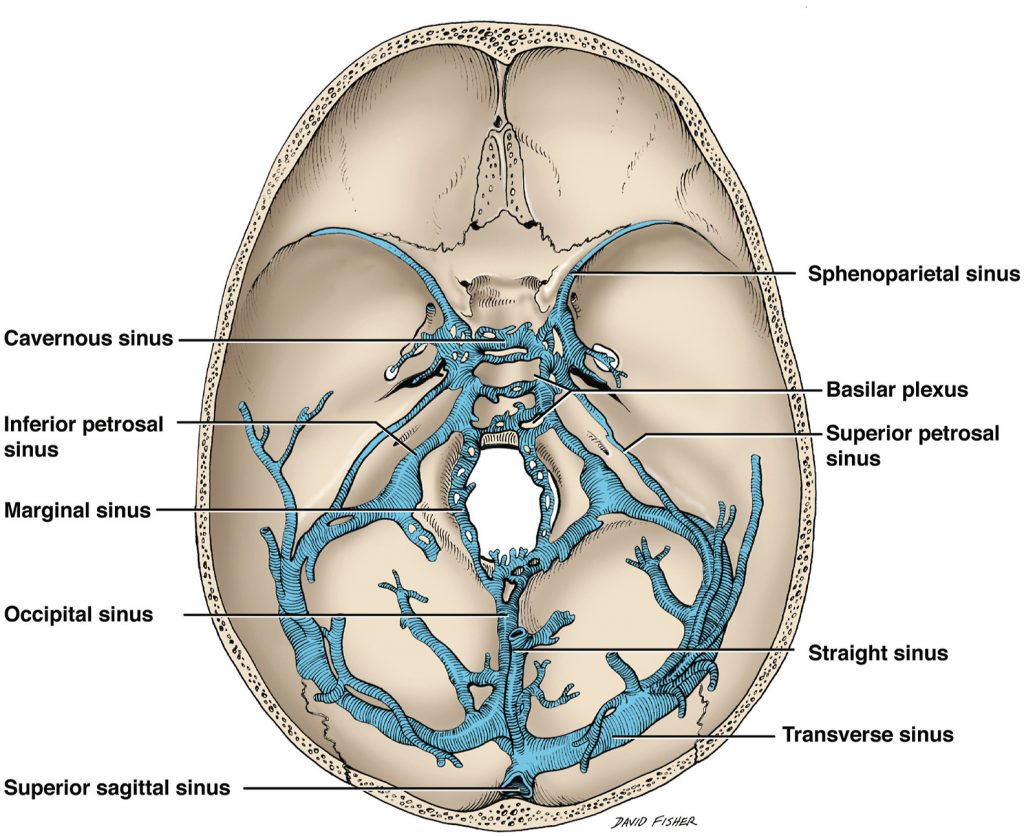 ที่มาและความสำคัญ
ระบบหลอดเลือดดำไขสันหลังมีความซับซ้อน ซึ่งประกอบไปด้วยเครือข่ายของหลอดเลือดไร้วาล์วที่ไหลผ่านระบบหลอดเลือดดำในสมองและกระดูกสันหลัง เครือข่ายของหลอดเลือดดำในกะโหลกศีรษะประกอบด้วยหลอดเลือดดำ intracranial, dural venous sinus, หลอดเลือดดำ diploic และหลอดเลือดดำ emissary อย่างไรก็ตาม นอกจากระบบหลอดเลือดดำไขสันหลังจะก่อให้เกิดการไหลเวียนของเลือดดำกลับเข้าหัวใจแล้ว ยังเป็นตัวช่วยปรับความดันภายในกะโหลกศีรษะอันเนื่องมาจากการเปลี่ยนแปลงของท่าทาง (posture) รวมถึงมีส่วนช่วยในการควบคุณอุณหภูมิอีกด้วย อย่างไรก็ตาม ทางเดินใหม่ของการไหลของเลือดดำจาก dural venous sinus ไปยัง basilar venous plexus ผ่านทาง diploic space ของกระดูก clivus ซึ่งเป็นการค้นพบใหม่
Abstract
Background
The internal jugular vein (IJV) is the pre-eminent outflow of the dural venous sinuses (DVS) in the supine position, while the vertebral venous plexus (VVP) dominates venous outflow in the upright position. Emissary veins can also be an accessory pathway for this venous egress. To our knowledge, alternative dural venous sinus directly drainage via the diploic space has not been previously reported in the literature.
Methods
Ten fresh frozen adult cadavers underwent exposure of the basilar venous plexus. The entire plexus, still adhered to the underlying clivus, was removed with its underlying bone and submitted for histological examination following decalcification (Masson Trichrome, 5 μm slices).
Results
All specimens were found to have direct communication between the basilar venous plexus and underlying diploic space of the clivus i.e., no intermediate clival emissary vein. These were concentrated near the midline and were more numerous over the clivus near the junction of the occipital and sphenoid bones. The endothelium of the venous sinus was continuous at the opening into the diploic space and these openings ranged in size from 500 to 750 μm (mean 650 μm).
Conclusions
An improved understanding of the cerebral venous drainage can assist clinicians and surgeons in recognizing normal, pathologic, and variant anatomy in this region. Based on our study, direct venous sinus (DVS) to diploic space drainage offers an additional pathway for venous egress from the intracranium. Therefore, removal of the dura over the clivus during various skull base procedures might be associated with increased venous bleeding from the basilar venous plexus on its deep surface where it interfaces with the clivus.
KEYWORDS: Basilar venous plexus, Clivus, Dural venous, Diploic space, Internal jugular vein
Citation: Tucci, M., Chaiyamoon, A., Suwannakhan, A., Cardona, J. J., Comert, A., Iwanaga, J., Dumont, A.S. & Tubbs, R. S. (2023). A Novel Direct Pathway of Dural Venous Outflow from the Basilar Venous Plexus via the Diploic Space of the Clivus. World Neurosurgery, 175, 1182-1185. https://doi.org/10.1016/j.wneu.2023.04.093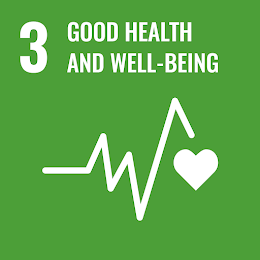 ผู้ให้ข้อมูล: ผู้ช่วยศาสตราจารย์ ดร.อธิคุณ สุวรรณขันธ์
ชื่ออาจารย์ที่ทำวิจัย: ผู้ช่วยศาสตราจารย์ ดร.อธิคุณ สุวรรณขันธ์
Credit ภาพ: ผู้ช่วยศาสตราจารย์ ดร.อธิคุณ สุวรรณขันธ์
Tags: Basilar venous plexus, Clivus, Diploic space, Dural venous, Internal jugular vein